What Churchill can show us about finding our finest hour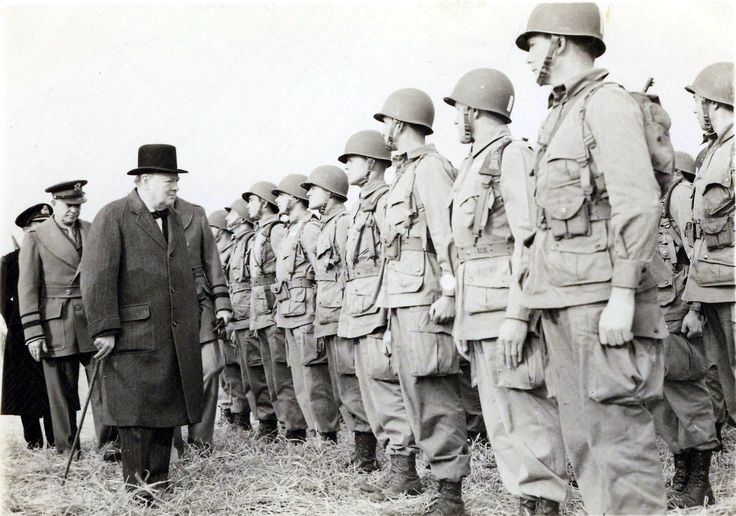 Winston Churchill (1874-1965) struggled in school, battled a life-long lisp, fought the "black dog" of depression, and encountered more than one failure, but he possibly did more than any other single man to change the course of the 20th century for good.
The British WWII-era prime minister models for us a kind of leadership that works.
Consider four character traits from Churchill's life worth emulating today.
     1.Confidence
As a boy, Churchill was independent and rebellious, with a poor academic record. He was often punished for not finishing his work. From boarding school, he wrote letters begging his mother to come and get him. His speech impediment developed into a strong lisp.
But instead of defeating him, his childhood problems actually strengthened him.
He grew up with backbone and determination to succeed in the military. Despite early setbacks, he did succeed. He revealed his growing confidence when he said:
"It's a fine thing to be honest, but it is also very important to be right."
And as he grew, he continually set his standards higher:
"I am easily satisfied with the very best."
For us today, confidence is the trait to aim toward whenever we are reminded of our shortcomings. Confidence rewards us with the ability to achieve our goals.
     2.Commitment
Churchill married Clementine Hozier in 1908, the start of a lifelong romance. That personal commitment paralleled strong commitments in public life.
"My most brilliant achievement was my ability to be able to persuade my wife to marry me."
Confidence and commitment combined with his decades-long study of political events. Churchill took the lead in warning his countrymen about Nazi Germany in the early 1930s, long before others saw the danger.
When he'd been prime minister only five weeks, his country reeling from defeat at Dunkirk, France collapsing, and the German Luftwaffe invading Britain's skies, Churchill told the world that surrender was not a question. Commitment to victory was the only way forward:
"We shall defend our island, whatever the cost may be, we shall fight on the beaches, we shall fight on the landing ground, we shall fight in the fields and in the streets, we shall fight in the hills, we shall never surrender."
For us today, commitment is the character trait to grasp whenever we want to quit. Commitment keeps us on track for the long haul and rewards us with people's trust.
     3.Communication
Historians agree that Churchill's speeches inspired his nation and the Western World to do what needed to be done to achieve victory.
His "finest hour" speech came at the lowest point of the war for Britain, before the United States became involved. His little island empire stood alone.
On June 18, 1940, he stood in the House of Commons and said,
"The Battle of Britain is about to begin. Upon this battle depends the survival of Christian civilization. Let us therefore brace ourselves to our duty and so bear ourselves that, if the British empire and its Commonwealth last for a thousand years, men will still say: 'This was their finest hour'."
He rallied people to the cause so the thought of appeasement was left behind:
"I have nothing to offer but blood, toil, sweat and tears."
"These are not dark days—these are great days—the greatest days our country has ever lived."
For us today, communication is more a skill than a character trait. Yet we can learn this skill and hone it continuously, making clear communication a regular part of who we are. Clear communication skills reward us with understanding and being understood.
     4.Courage
Churchill was under no illusions that victory in WWII would come easily. Yet with his personal courage, he set the example of bravery that his people needed.
"Victory at all costs, victory in spite of terror, victory however long and hard the road may be; for without victory there is no survival."
When there were defeats on the battlegrounds, he rallied them not to give up:
"Success is not final, failure is not fatal; it's the courage to continue that counts."
Perhaps most famously of all, Churchill urged the free world's people, with their ears pressed against radios:
"Never, never, never give up."
For us today, courage is the character trait to grasp whenever we're facing an uphill climb. Courage causes us to get up and keep going, and "never, never, never give up."
Confidence, commitment, communication and courage—these character traits are all sorely needed.
Today, men fight different kinds of battles, yet with strong character, difficult seasons can still be turned into finest hours.
What principle from Churchill's life do you find most inspiring, and how would it look practiced in your life today? Please share your thoughts in the comments.